Friday, August 18, 2017
Earth Justice, the United Steelworkers, the Environmental Defense Fund and other public interest groups are suing the Trump administration over two new regulations to address toxic substances. The groups filed petitions last week with the U.S. Court of Appeals for the 9th Circuit. They are asking to court to review the rules which EPA published on July 20, 2017. The groups will argue that the regulations are contrary to Congress' intent.
The Natural Resources Defense Council's Daniel Rosenberg and Jennifer Sass use these photos to illustrate the matter. It's the difference between what Congress intended when it amended the Toxic Substances Control Act (TSCA) and what EPA administrator Scott Pruitt has done with the new law.
One of the rules being challenged addresses the process and criteria for identifying high-priority chemicals for risk evaluations. The criteria adopted by EPA narrows the breadth of their assessments to only include certain uses of the chemical being evaluated.
"The Trump EPA deliberately bypassed the law's clear requirement that safety assessments be based on ALL uses of a chemical. By allowing some or even most chemical uses to be ignored, the EPA proposes to do the very thing the new law was intended to halt," said Mike Belliveau, Executive Director of the Environmental Health Strategy Center.
Carving out this use or that use misrepresents the numerous ways in which individuals are exposed to a toxic substance. Slicing and dicing potential exposures was a weakness in the 40 year-old law. Congress intended to fix that deficiency when it amended TSCA in 2016.
As Richard Denison at Environmental Defense Fund writes:
"In reforming TSCA, Congress explicitly required that EPA determine whether or not a chemical substance, not individual uses, presents unreasonable risk, and to do so by conducting comprehensive risk evaluations. This is because, while exposures resulting from certain uses of a chemical viewed in isolation may present low risk to some groups of people, when multiple exposures are combined and when all potentially susceptible subpopulations are considered, such a chemical may well present unreasonable risk and warrant restrictions."
The second rule being challenge is a companion to the first. It addresses the procedures for determining whether a high-priority chemical present an "unreasonable risk to health or the environment." That's a key phrase in the 2016 amendments. It was crafted to ensure the law puts primacy on health protection.
Three different lawsuits on the rules have been filed by public interest groups. The Environmental Defense Fund is party on one of the suits, the Natural Resources Defense Council on another lawsuit, and a coalition of groups including Safer Chemicals Healthy Families and the Union of Concerned Scientists are parties on the third lawsuit (here, here). The groups filed their petitions with the Court last week. At a later date they will be required to lay out their arguments challenging the two EPA rules.
In joining the lawsuit with Safer Chemicals Healthy Families, Linda Reinstein with the Asbestos Disease Awareness Organization said:
"EPA's failure to review and restrict asbestos in 1991 led thousands of people to be exposed to the deadly substance, resulting in countless new cases of mesothelioma. Similar failures under the new law will, tragically, have similar deadly results."
Article source:
Science Blogs
Thursday, August 17, 2017
This month's Health Wonk Review provides great insight into where healthcare is headed – and what we need to watch for. Thanks to Health System Ed's Peggy Salvatore for mining the best of the blogosphere.
A couple of don't miss posts:
Who Really Needs the Public Option? Trump Country, Trump Country is most in need of a way to bypass the ACA marketplaces entirely. Democrats' favorite policy option – the public option – would be most valuable in precisely the deep-red areas that went most fervently for Republicans and the President. Get it all here.
And friend and colleague Tom Lynch focuses on workers' compensation cost control has focused mainly on lowering medical costs, which is almost always an outsourced function. Consequently, many employers have relinquished control over their workers' comp program, migrating away from best practices that are at the heart of true workers comp cost control. Read the full blog here.
Article source:
Managed Care Matters
Wednesday, August 16, 2017
We're all suffering from repeal-and-replace exhaustion, so I'll keep this light and entertaining. Or at least try to.
Quick – Is work comp the lion or the gazelle?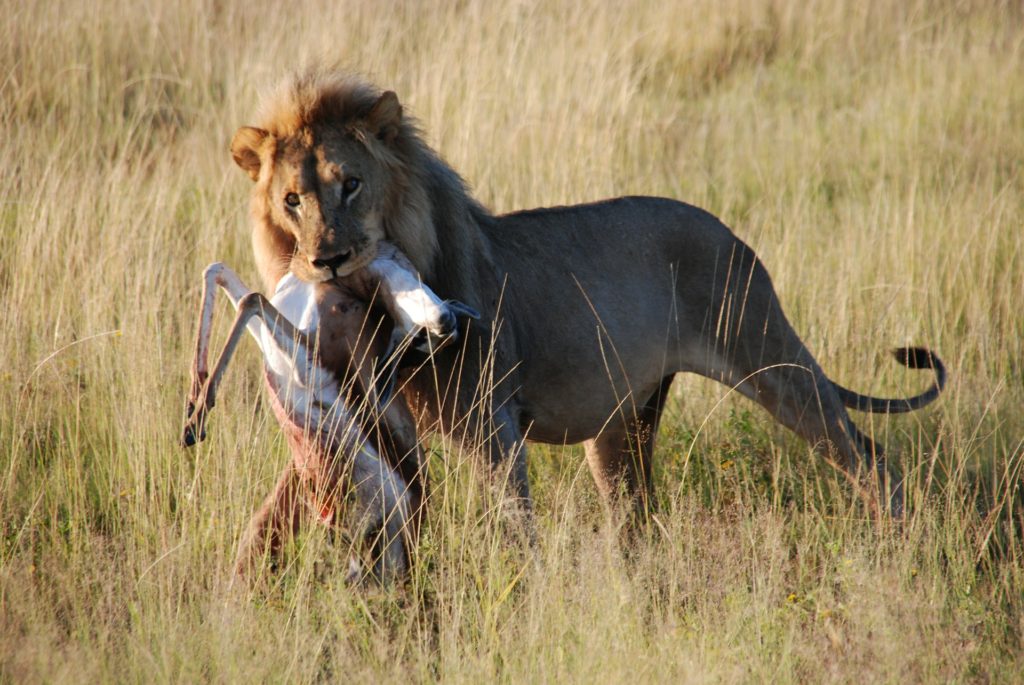 With ACA very likely to remain the law of the land, here are the over-arching implications for workers' comp:
Growing cost pressure on providers from group health and governmental payers will make those providers increasingly look to work comp to replace "lost income"
Healthier workers will heal faster and need fewer healthcare services
Revenue maximization is the industry term for getting as much revenue from each patient as possible. This entails:
Rest assured work comp is one of the payers in the cross-hairs of "revenue maximizers".
Next, as those with coverage likely won't lose it, and we may see even more folks covered if other states adopt Medicaid as we discussed yesterday, the good news is
Can we quantify this? Not yet, but the research clearly indicates health reform has been good for comp.
As providers adopt new revenue maximization approaches, will work comp be able to keep them at bay?
What does this mean for you?
Which gazelle will you be – the one resting in the lion's jaws, or his slightly faster brother?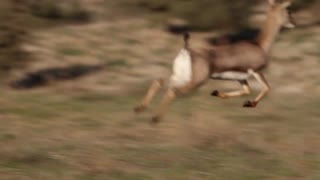 Article source:
Managed Care Matters